Meet our alumni, at the "What's Next? the Expo Edition" event
We are proud to invite you to the third in line of an alumni lecture series, on Saturday June 29, organized by students, for students and alumni. With these events we hope to inspire current Media Technology students and bring together alumni.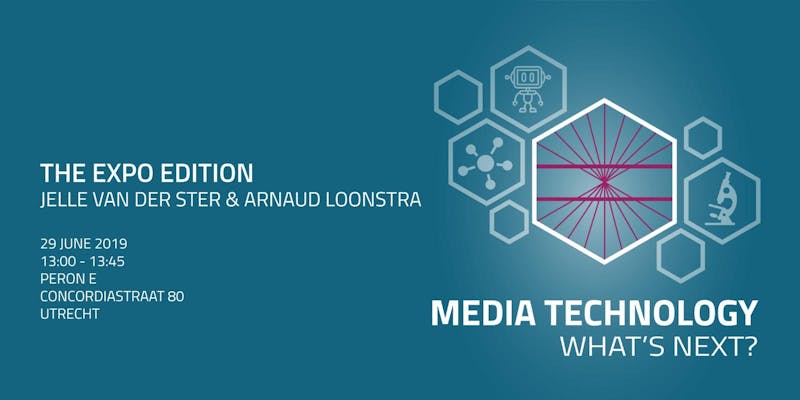 Speakers are alumni Jelle van der Ster (www.setup.nl) and Arnaud Loonstra (Sphaero.org, HKU Expertise Center Creative Technology), covering the interaction between research x arts x technology x humanity.
This edition will take place June 29 13:00-14:00h at the Parallels Open Lab Exhibition, Peron E. in Utrecht.
Details and (free) registration
See the Eventbrite page, Facebook event or insta @mscmediatechnology for speaker bios.
Are you a student?
So you have had an interesting time spent with art, technology and a collaboration of both. Maybe only one semester, maybe four or more. No matter what, undoubtedly you thought at some point "What's next?"... Alumni events group to the rescue! We will provide you with some thought triggering, horizon broadening, synaps stimulating lectures.
Are you an alumnus?
This is your chance to catch up with fellow alumni, and to see what the graduates-to-be are up to. Furthermore, you as a graduate could be an example to students, and therefore your presence is very much appreciated.
Oganized by students and alumni
Stijn, Arzu, Monica, Jente, MaxG, Maral (in collaboration with Peter)
29 June 2019